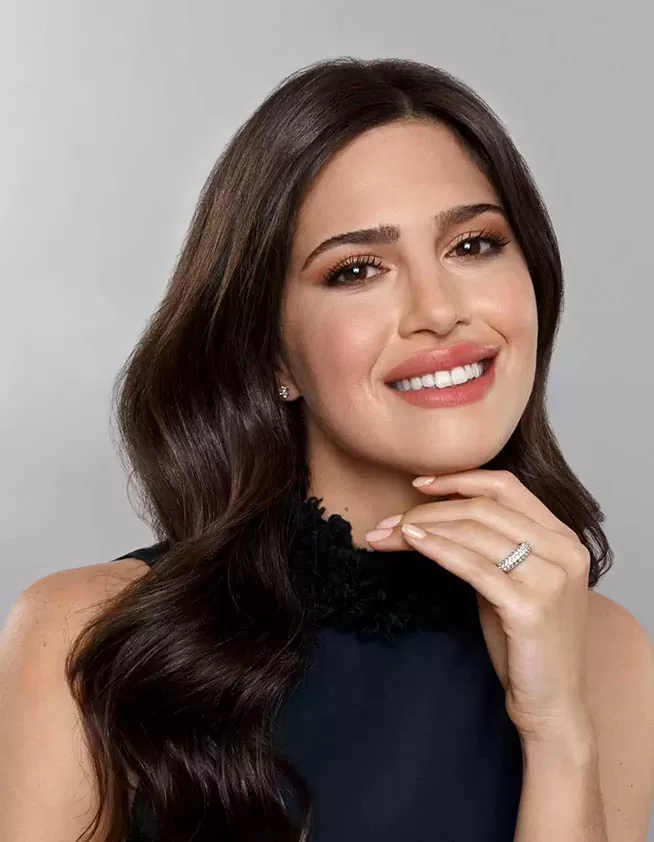 Melody Scher is a businesswoman, former model, and a makeup and fashion trends expert. As a child, she dreamed of being a television actress, but after some castings she understood that it was not her place: "The camera is usually at five or six feet, and I did not fit into that parameter. I was big, rough, always at the back of the line, but someone saw a value in my height and offered me to work as a model". At 14, she was hired by South American Models and started on the gangplank and backstage. It was there that she got to know the world of brushes up close: "While makeup artists was doing my makeup, I noticed that the brushes scratched my skin and irritated my eyelids. It was incoherent to me that in a Carminne Dodero show, makeup artists work with tools of such low quality. From that moment I knew that one day I was going to launch my own line of accessories"..
She was just beginning her second decade and motherhood, when she started her first entrepreneurship: a store selling products from Sephora, Mac and Anastasia Beverly Hills, among others. The next step was her own brand, specializing in luxury brushes. To achieve this, she traveled to China and toured the best factories specialized in the development of this type of product. Before saying yes to the chosen one, Melody was able to confirm all the promises: she saw the agreements she had with Yves Saint Laurent, Givenchy, Dior, Lancôme, Morphe, Benefit and Avon Mundial, she witnessed the production process at their facilities and discovered the respectful care that they provide to the animals, who are reared on open-air campus with 24/7 vet follow-up, balanced diet and classical music to provide them a relaxed environment. "In the first meeting we saw about 200 brushes. I asked them to show me the best they had: I wanted natural hair, noble wood for the handles and copper ferrules. I am very happy with the product that we achieved: It is more than I could hope for".
With a complete collection of brushes, sponges and organizers, Melody Scher positioned itself as a unique brand in the area, with international quality and design standards. With the mission of bringing premium tools for professional and amateur use, she managed to build a community of makeup lovers who seek smart and accessible luxury.
There are more and more of us: Thank you very much for your confidence and for choosing the Melody Scher team!